ZytoLight ® SPEC TERT/5q31 Dual Color Probe
The ZytoLight SPEC TERT/5q31 Dual Color Probe is designed for the detection of TERT gene amplifications and chromosomal gains found in a variety of human tumors. Chromosomal gain or amplification of the TERT gene was found in various human tumors such as lung, cervical, bladder, breast, hepatocellular and colorectal carcinomas as well as in neuroblastoma and melanoma. It was shown that TERT amplification is a poor prognostic factor in non-small cell lung cancer.
---
Probe Maps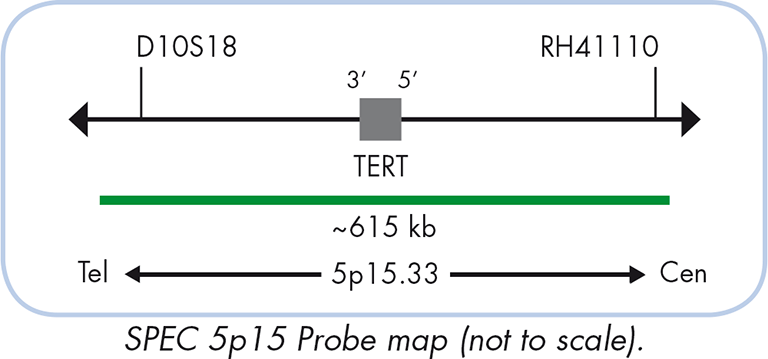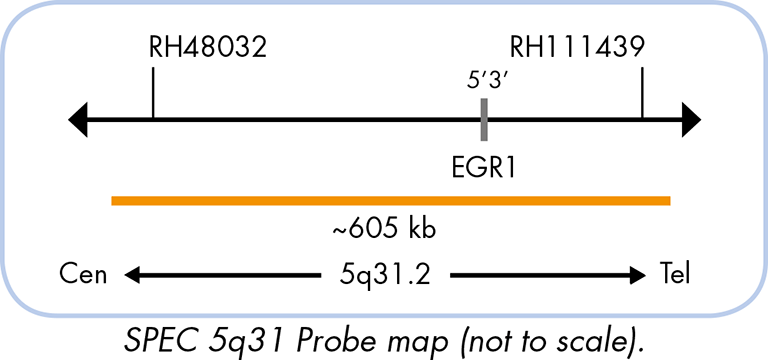 ---
Ordering Information
| Prod. No.: | Tests¹ (Volume): | Intended Use²: |
| --- | --- | --- |
| Z-2091-50 | | |
| Z-2091-200 | | |
---
Download Information
---
1
Using 10 μl probe solution per test.
2
CE IVD only available in certain countries. All other countries research use only!
Please contact your local dealer for more information.