FlexISH ® MYC/IGH TriCheck
TM

Probe

The FlexISH ® MYC/IGH TriCheckTM Probe is designed to detect the translocation t(8;14)(q24.21;q32.3) affecting the MYC gene in the chromosomal region 8q24.21 and the IGH locus in 14q32.33. Moreover, using this probe it is possible to discriminate between MYC-IGH translocations and MYC translocations involving fusion partners other than IGH. The MYC proto-oncogene encodes a transcription factor essential for cell growth and proliferation and is broadly implicated in tumorigenesis.
---
Probe Maps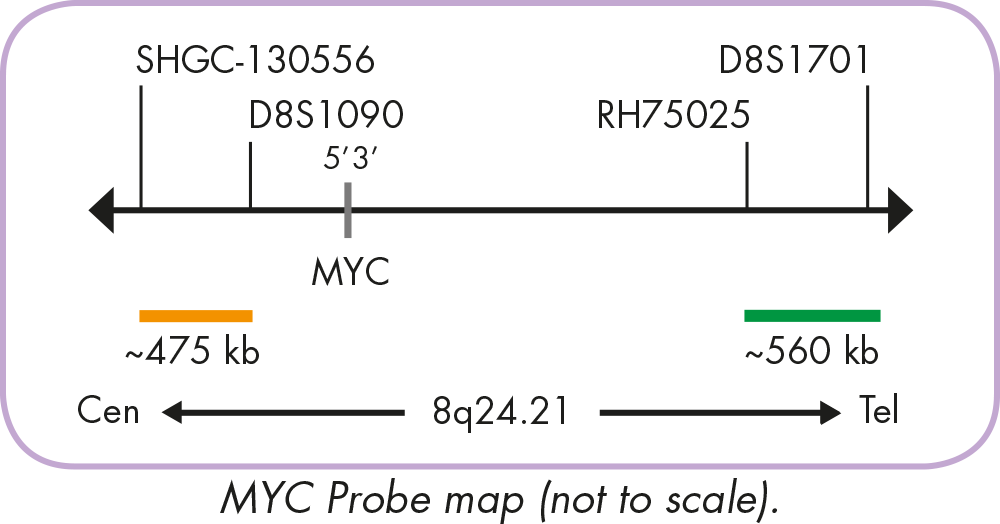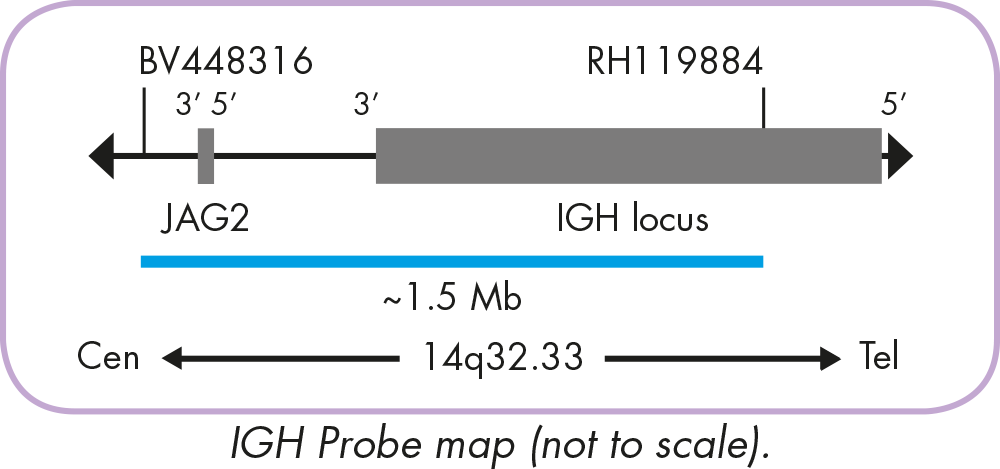 ---
Ordering Information
Prod. No.:
Tests¹ (Volume):

Registration Status²

:
Z-2293-50
---
Download Information
---
1

Using 10 μl probe solution per test.

2

In vitro diagnostic medical device according to EU directive 98/79/EC.
CE IVD only available in certain countries. All other countries research use only!
Please contact your local dealer for more information.