ZytoLight ® SPEC EGR1/D5S23,D5S721 Dual Color Probe
The ZytoLight ® SPEC EGR1/D5S23, D5S721 Dual Color Probe is designed for the detection of EGR1 gene deletions. Deletions spanning the region 5q31.2 are among the most common reoccurring abnormalities detectable in myelodysplastic syndromes (MDS) and acute myeloid leukemia (AML).
---
Probe Maps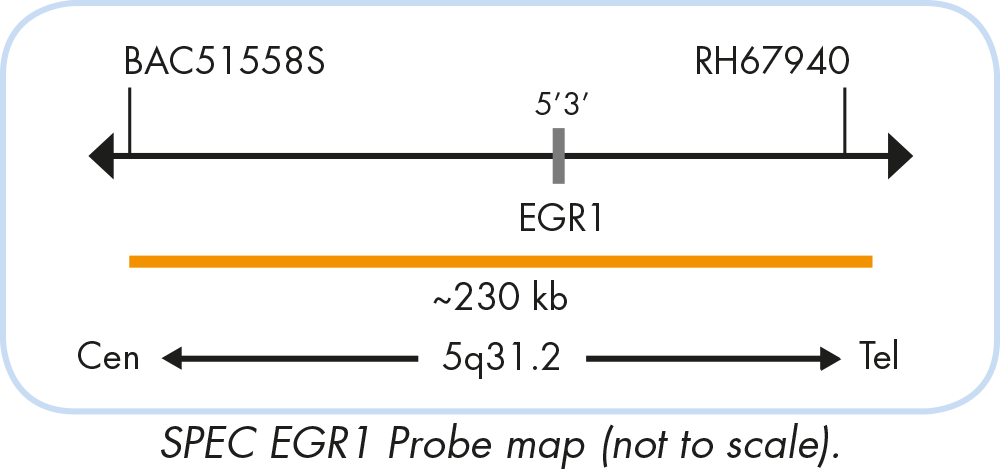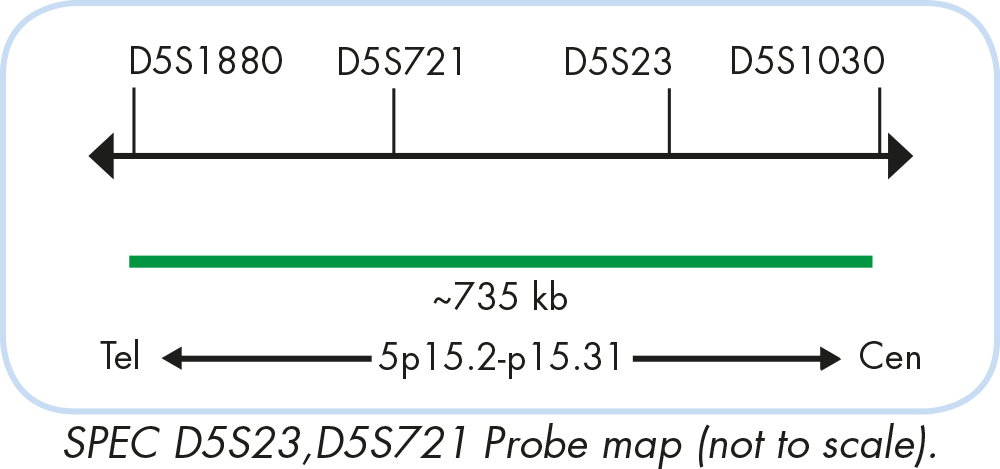 ---
Ordering Information
Prod. No.:
Tests¹ (Volume):

Registration Status²

:
Z-2211-50
---
Download Information
---
1

Using 10 μl probe solution per test.

2

In vitro diagnostic medical device according to EU directive 98/79/EC.
CE IVD only available in certain countries. All other countries research use only!
Please contact your local dealer for more information.