ZytoLight ® SPEC ERG/TMPRSS2 TriCheck
TM

Probe

The ZytoLight ® SPEC ERG/TMPRSS2 TriCheckTM Probe is designed to detect deletions between the ERG and the TMPRSS2 gene at 21q22 resulting in the TMPRSS2-ERG fusion frequently observed in prostate cancer. Furthermore, the triple color approach allows the detection of other translocations affecting either of these genes.
---
Probe Maps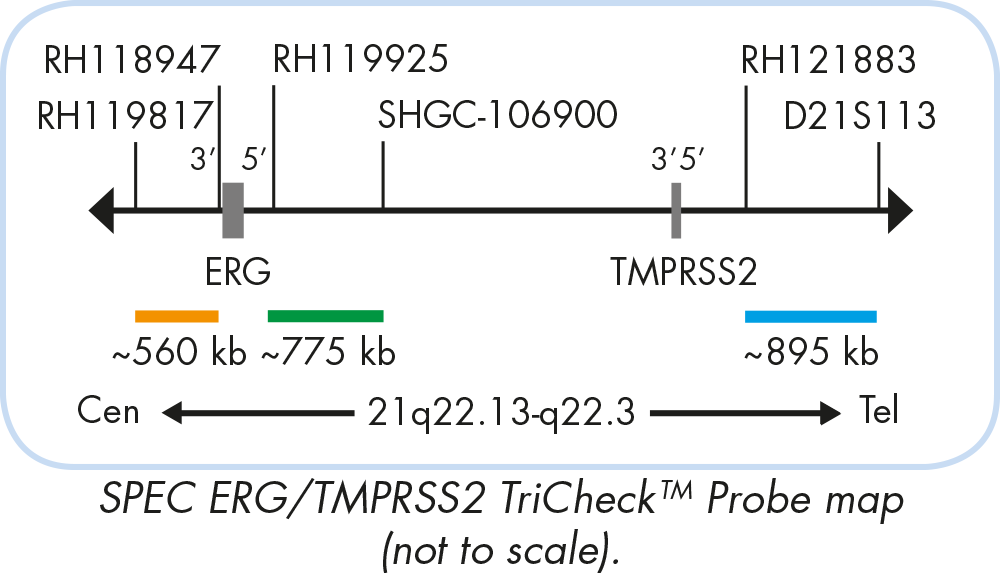 ---
Ordering Information
Prod. No.:
Tests¹ (Volume):

Registration Status²

:
Z-2135-200
---
Download Information
---
1

Using 10 μl probe solution per test.

2

In vitro diagnostic medical device according to EU directive 98/79/EC.
CE IVD only available in certain countries. All other countries research use only!
Please contact your local dealer for more information.